According to the California electric power companies, in order to keep communities safe, they may need to turn off power during extreme weather or wildfire conditions. This is called a Public Safety Power Shutoff. A public awareness program is underway with specific detailed information available at: https://prepareforpowerdown.com.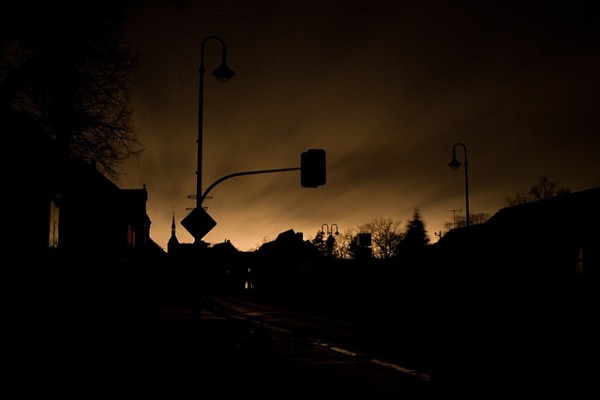 During a public safety power shutoff, ALL customers serviced by an affected power line will have their power shut off. If you rely on electric or battery dependent medical technologies such as breathing machines, a power wheelchair or scooter, a home oxygen or dialysis, it is critical that you have a plan in place for an extended power outage. Your plan should include:
The website discusses in detail how to prepare, what to expect, when a shutoff will occur, how long it will last and specific information for people who use electricity and battery dependent assistive technology and medical devices.
• Keep emergency phone numbers handy.
• Have a backup location where you can go.
It is important to prepare an emergency plan in advance in the event your family is affected by a power shutoff – or any other emergency.
• Make sure your energy company is aware of your medical device.
• Consider having a safe backup power source, such as a generator or uninterruptible power supply.
• Have a personal safety plan in place for every member of your household including pets.
• Establish multiple people you can contact for help who know how to operate your equipment and back-up systems.
• Plan for any medical needs like medications that need to be refrigerated or devices that require power.
The Americans with Disabilities Act provides detailed Emergency Power Planning Information for People Who Use Electricity and Battery Dependent Assistive Technology and Medication Devises.
• Build or restock your emergency supply kit, including food, water, flashlights, a radio, fresh batteries, first aid supplies and cash.
• Identify backup charging methods for phones.
What to expect if a Public Safety Power Shutoff is needed due to extreme weather conditions:
• Learn how to manually open your garage door.
• Early Warning Notification – Your energy company will aim to send customer alerts before shutting off power.
• Ongoing Updates – Your energy company will provide ongoing updates through social media, local news outlets and their website.
• Safety Inspections – After extreme weather has passed, your energy company will inspect the lines in affected areas before power is safely restored.
• Power Restoration – Power outages could last multiple days depending on the severity of the weather and other factors. It is important that you and your family have an emergency preparedness plan in place.
When will a Public Safety Power Shutoff occur? Every situation is unique.
Your energy company makes the decision to turn off power by monitoring local fire danger conditions across California and taking into consideration a combination of weather and environmental factors. These may include, but are not limited to:
HIGH WINDS AND HIGH WIND GUSTS LOW HUMIDITY LEVELS DRY VEGETATION that could serve as fuel for a wildfire FIRE THREAT to electric infrastructure REAL-TIME OBSERVATIONS by on-the-ground field experts
RED FLAG WARNING declared by the National Weather Service
How long will it take before power is restored? Power will remain out for as long as extreme and dangerous weather conditions pose a potential fire risk. After a Public Safety Power Shutoff event, your energy company will inspect and repair power lines and equipment so that power can be safely restored.
Depending on the severity of the weather and other factors, power outages could last several hours or multiple days – so it's important you and your family have an emergency plan in place.